Dateline: September 16, 2006
International Poker History was made today when Kim Greenblatt, author of "Practical Low and No Limit Texas Hold'em Poker" and "Crazy Pineapple 8/b Poker" drove over 575.6 miles (round trip) for a marketing meeting with Gareth ("The Bubble Bobble Kid") Hall and his lovely wife, Narell ("The Australian Environment Angel") Hall.
Gareth had promoted my site and I was going to give him some marketing copies of my books and promotional materials (which I did). Gareth has mentioned he was visiting the United States and it would be a lot easier to drive up to Las Vegas for an "Up and Back" (drive up and drive back within 24 hours) then for me to fly to Australia right now. I was unaware that Gareth is one of the leading poker players from Australia - his wife plays a mean game of Hold'em as well.
Gareth had earlier in the day entered a tournament at the Tuscany Suites and Casino and finished on the bubble - placing 4th and just outside of the money. Feeling bold (and full from a Todai sushi dinner which was delicious and weight gaining :) ) I staked my friend and poker pony, Gareth, as I entered an evening tournament as well.
As luck would have it - I finished 13th in the tournament - not too shabby since about 90% of the game is luck and my main man, The Bubble Bobble Kid, finished in fifth place ----on the bubble again!!!!
Urrrggghhh, I couldn't re-coup my investment in him but there is always next time.
Great seeing you both Gareth and Narell and I look forward to trying one day to make it to Australia for book promotions! Yes, the images below are crappy - they came from a cell phone......
Gareth and Narell Hall in Las Vegas in the mall at the Aladdin.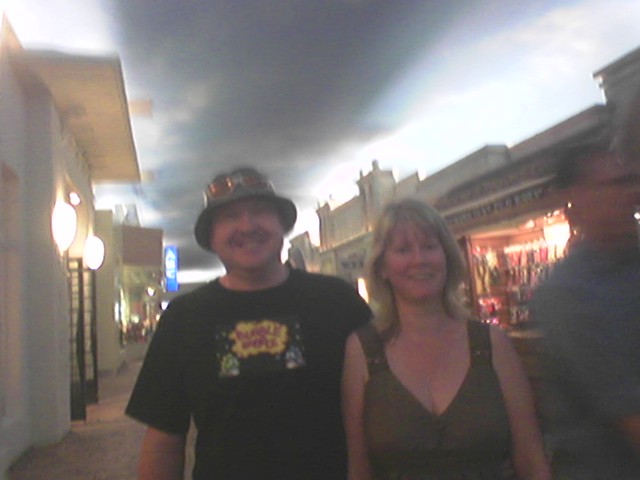 Kim Greenblatt's dessert at Todai in Las Vegas.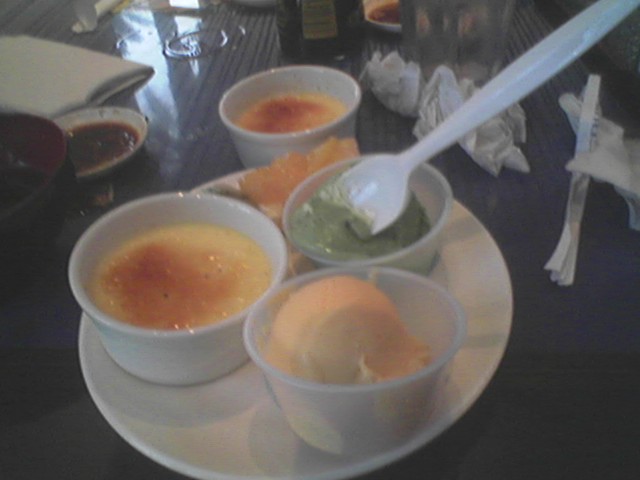 Gareth eating sushi and enjoying it a little TOO much.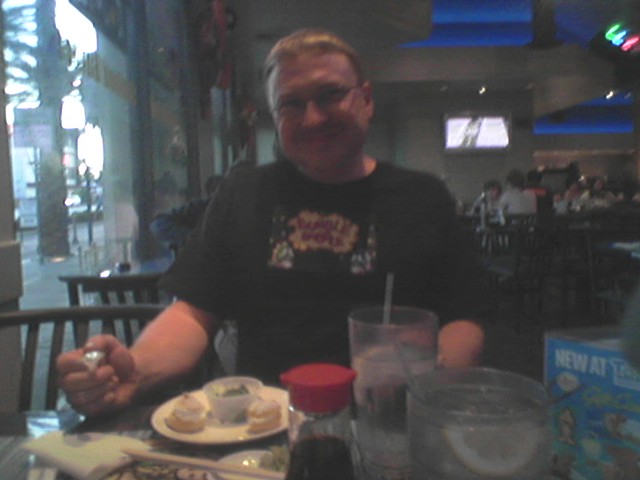 Kim, Narell and Gareth right before I started the long drive back to Los Angeles. The photo was snapped around 9:30 PM outside of the hotel/casino by a doorman. I got home at 2 AM. Made it in four hours! Gareth and Narell get to stay in Las Vegas for over another week - lucky Bubble Bobblers!!!